Wollensak Verito 7 Inch Diffused Focus F-4 Lens
Product Description
Verito 7 Inch Diffused Focus f-4 Lens
This example of a Wollensak Verito is in good condition. Minor brassing and scratches on the black-enamelled lens barrel commensurate with age; the glass is in exceptional condition. The aperture blades are free of oil and move freely through entire range, but feel a bit "dry". Given the age (circa 1930s) a CLA would be appropriate.

Veritos, like the Schneider Symmars, were convertible lenses. The rear element could be used on its own, with a focal length "about half again as long as the doublet", making it ideal for portraiture, and producing a slightly different quality of diffusion. The rear element of this 7 inch Verito (actually 7¼ in.) would, therefore, be 11 inches (see table in photo 2 above).


7 Inch f4 Verito Specifications
Optical Construction:
3 element doublet
Focal Length:
7¼ inches
Rear Focus:
11 inches
Aperture Range:
f-4 — f-32
Format:
4 x 5 inches
Length:
~3? in. (92 mm)
Diameter:
~2? in. (53 mm)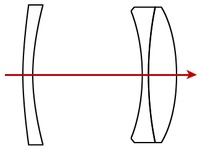 Additional higher-quality images will be posted soon.


VERITO
Soft Focus Lenses by Wollensak
The pioneer of soft focus lenses. The Verito with its speed, convertible feature and soft focus quality makes it an indispensable tool to the artist-photographer and pictorialist.

Any degree of softness or sharpness may be obtained by simply changing the size of the diaphragm aperture. Definition is not destroyed, but pleasingly subdued so that retouching is practically eliminated. The rear element may be used alone. This gives a slightly different quality of diffusion and being longer in focus than the doublet makes it ideal for portraiture. The Verito improves on acquaintance. The longer you use it the more delighted you will be with its infinite possibilities.

When projecting thru the Verito, the harshest and most wiry negatives are made to breathe a softness of exceptional beauty. In enlarging as in making negatives, the softness is controlled by the diaphragm.

In 1911 Edward Weston built his own studio at Tropico. The customers who drifted in were delighted; even with his 11 x 14 studio camera, he was often able to make several exposures before they were aware of it. Posing by suggestion, he hid ungainly shapes in chiffon scarves or vignetted them away. The soft-focus Verito lens helped, and he retouched so deftly and with such regard for actual modeling that his patrons, unconscious of any change, were convinced they looked that well.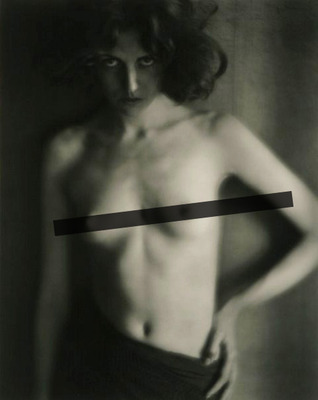 Nude, Edward Weston, 1918. Taken during the Tropico period, this image was likely taken with a Verito soft focus lens.
Product Reviews
Find Similar Products by Category
Customers also viewed