Women's History Month
Posted by Surplus Camera Gear on
Five Women Photographers
Of course there is a multitude of exceptional women photographers that one can celebrate every month of the year. To narrow down the field, I wanted to call out five who I actually met in my lifetime in this brief tribute during Women's History Month.
Ruth Bernhard
I met Ruth Bernhard at the Ansel Adams Workshop in Monterey, California, in August of 1982. Her assistant at that time, Michael Kenna, remarked that she maintained "a childlike naiveté and passion in the way she interacted with the world"—and that was the message she brought to us during her workshop session: see the world as a child sees it. At the time I was working with platinum prints, and remember her absolute astonishment at the watermark "Rives BFK" showing through the image of one of my prints.
"If I have chosen the female form in particular, it is because beauty has been debased and exploited in our sensual 20th century… Woman has been the subject of much that is sordid and cheap, especially in photography. To raise, to elevate, to endorse with timeless reverence the image of woman has been my mission." —Ruth Bernhard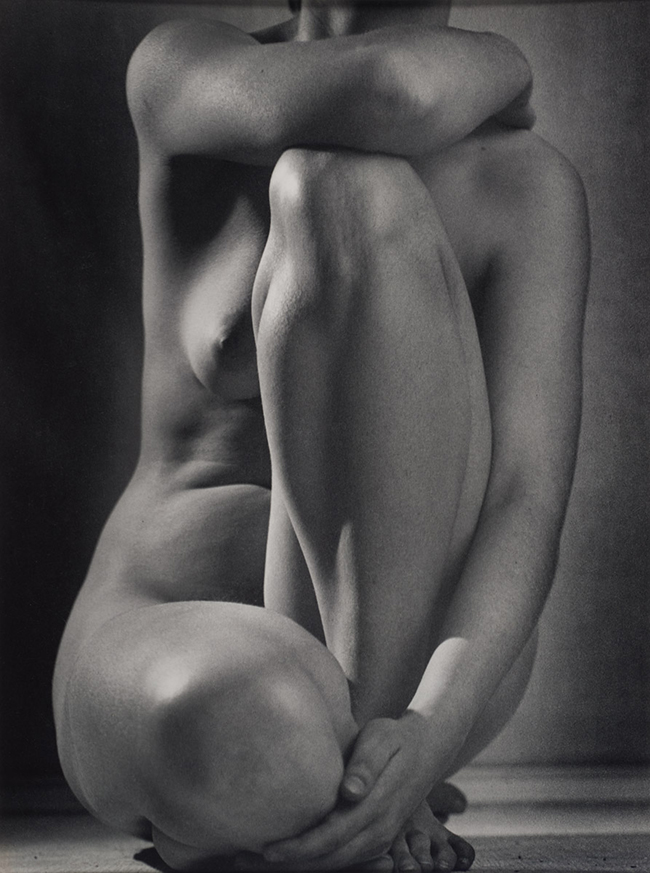 Ruth Bernhard, Classic Torso, 1952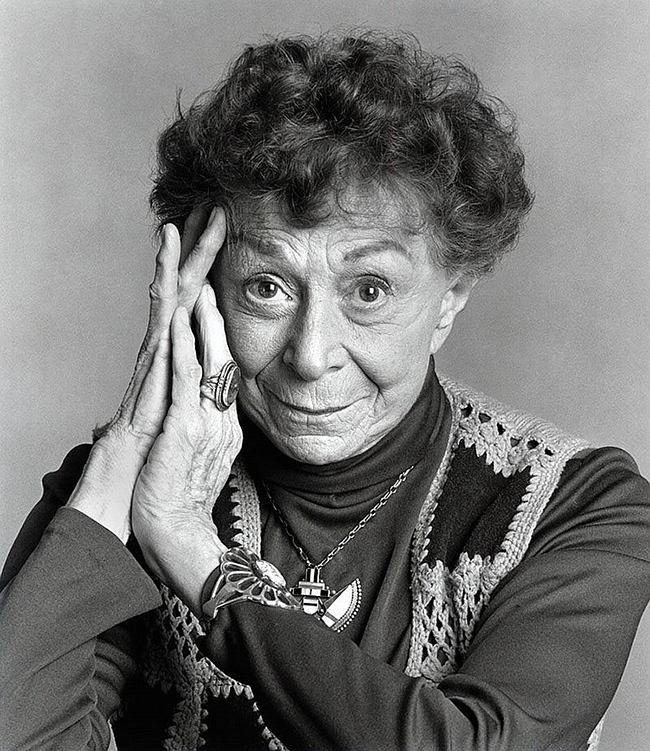 Ruth Bernhard by Abe Aronow, 1985
Mary Ellen Mark
I met Mary Ellen Mark as well at the Ansel Adams Workshop in 1982. During our portfolio review she took a particular interest in my portrait of Dr. Stanwood Cobb (see blog post Remembering Mary Ellen Mark for the full story). She was certainly an influece on me as my photography work shifted from the Group f/64 school to documentary work in the years to come.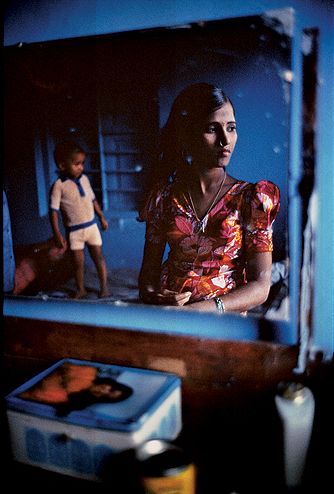 Mary Ellen Mark, from Falkland Road, Prostitutes of Bombay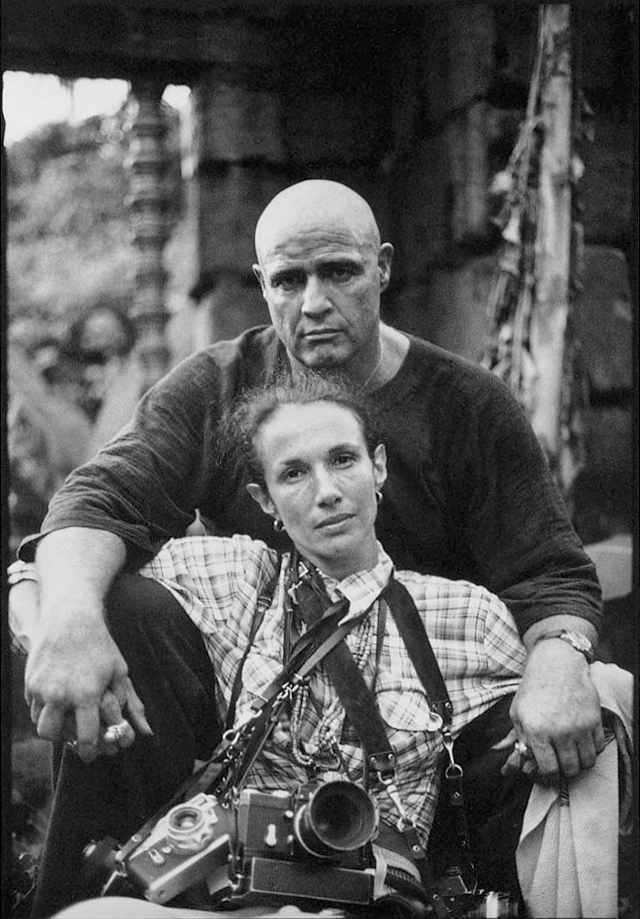 Marlon Brando and Mary Ellen Mark with her Leica M4 and Nikon F with F-36 Motor Drive and REMOPAK on the set of Apocalypse Now.
Olivia Parker
Olivia Parker was a teacher at both the 1982 and 1983 Ansel Adams Workshops I attended. Her use of light and shadow in her still-life work with 8x10 inch color Polaroid (and Black-and-White, selenium cross-toned AZO prints) had an impact on my work that would mature under the tutelage of Charlie Arnold (with his emphasis on continuous light and light modifiers) years later at RIT (see Nautilus, 1993).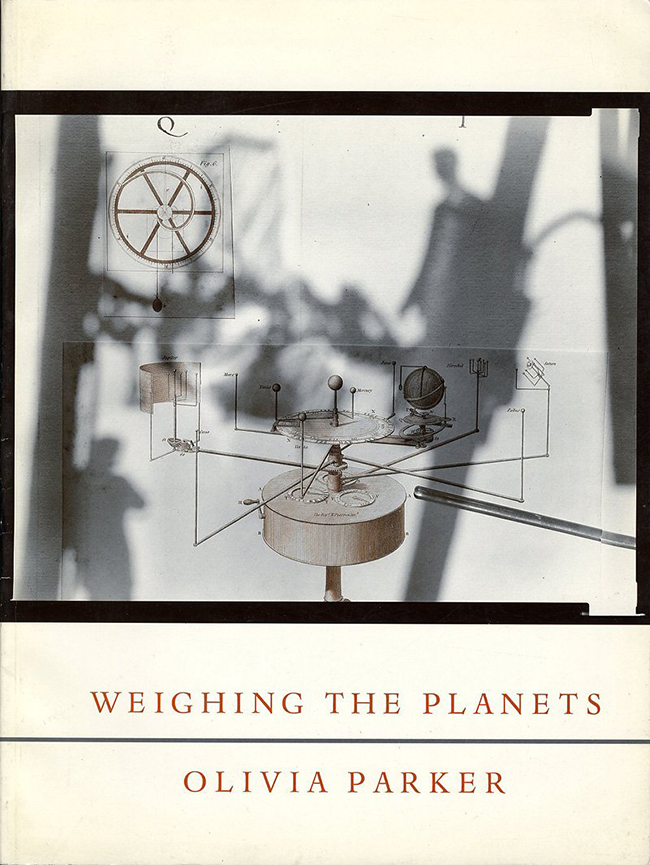 Olivia Parker, Weighing the Planets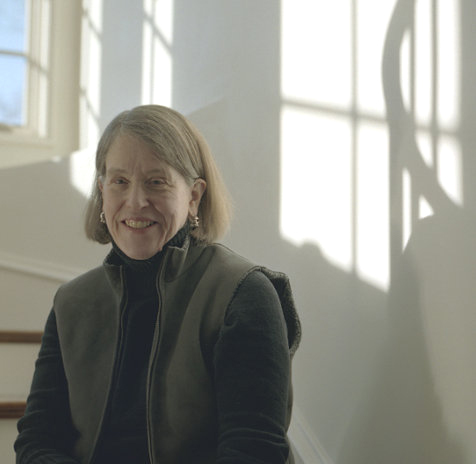 Olivia Parker
Barbara Morgan
Barbara Morgan was a teacher at the second Ansel Adams Workshops I attended in 1983. Shortly before the workshop she had fallen and sprained her ankle, and was in need of a wheelchair to move about the campus of the Robert Lewis Stevenson School, where the sessions took place. I ended up wheeling her to-and-fro throughout the week, and we had many conversations on mysticism and our respective Buddhist and Bahá'í beliefs. At the end of the week she graciously gave me a copy of her light drawing Samadhi.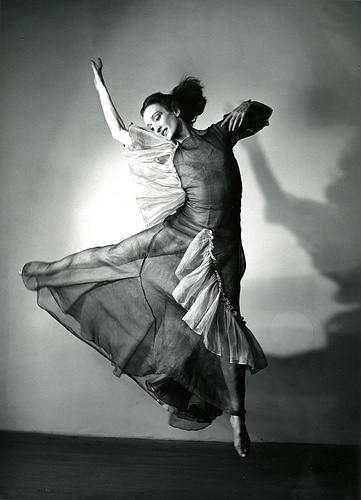 Barbara Morgan: Doris Humphrey, "Square Dance for Moderns" (Waltz), 1938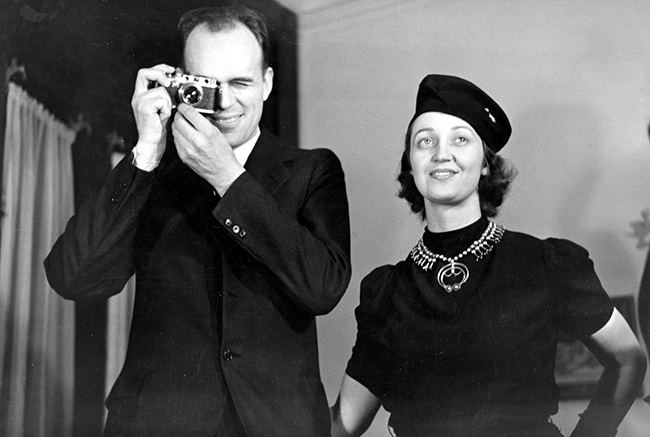 Willard (with a Leica rangefinder) and Barbara Morgan at a Life Magazine Party
Sally Mann
I briefly met Sally Mann at the Maine Photographic Workshops in Rockport the summer of 1986. In reality, I was having a conversation with Ted Orland and Sally was standing next to him (I believe I interrupted a conversation between them, and Ted was polite enough to introduce me). I had taken a documentary photography workshop with Mary Ellen Mark a week or two before, and was now loitering around the Workshop, soaking up as much as I could of the dynamic photo environment before the summer ended. While our meeting is certainly the most cursory of the five, yet I have long admired her work and been inspired by her creativity and resilience through adversity.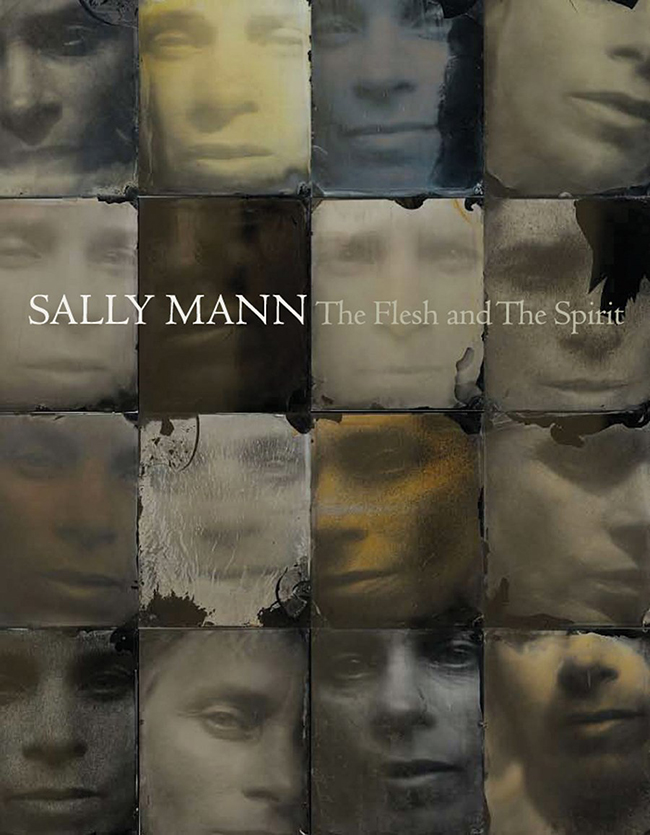 Sally Mann: The Flesh and The Spirit, Aperture/Virginia Museum of Fine Arts, November 30, 2010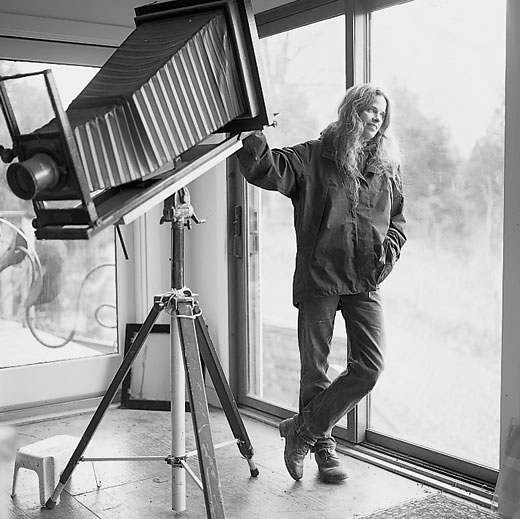 Sally Mann in her studio by Molly Roberts
Ruth Bernhard

Mary Ellen Mark

Olivia Parker

Barbara Morgan

Sally Mann

Ansel Adams Workshop

Michael Kenna

Women's History Month

Women Photographers

Samadhi

Light Drawing