BabeeTenda • 1937–2018
For eighty-one years your child's safety has been our only business!
The Babee Tenda Company was started in 1937 and since that time over 10,000,000 BabeeTenda Safety Feeding Table units have been sold. But times have changed, and, sadly, it is time for BabeeTenda to close its doors. We thank all of our loyal and dedicated customers who have used our feeding table for generation after generation.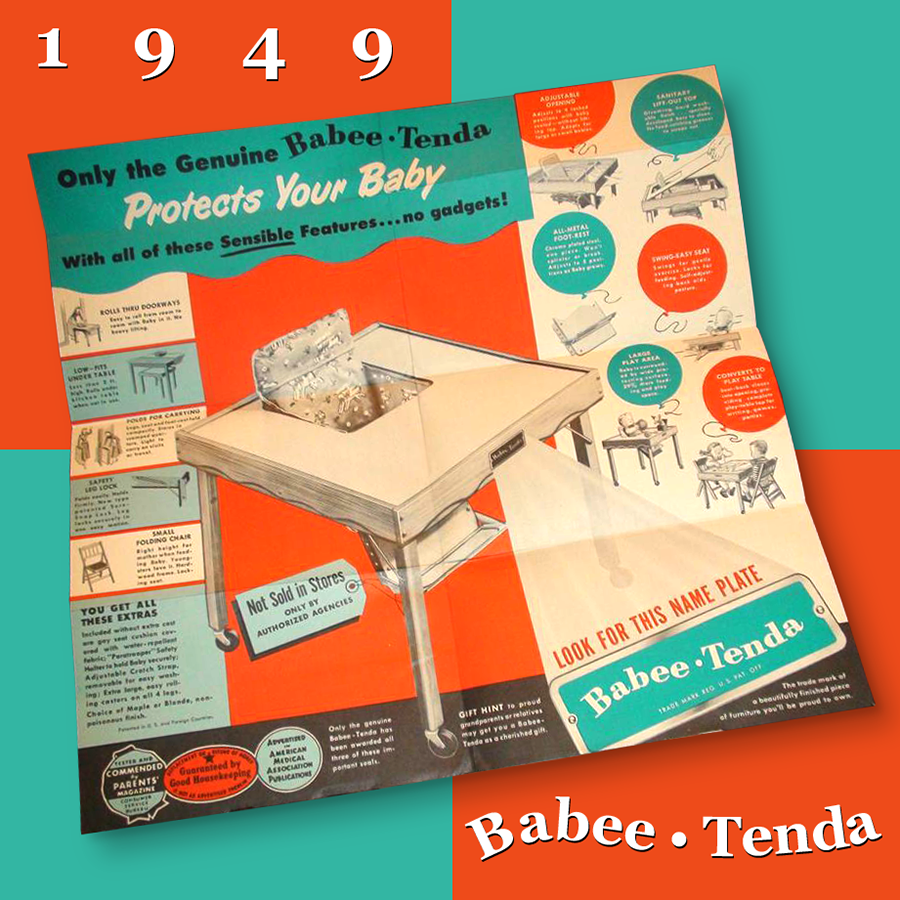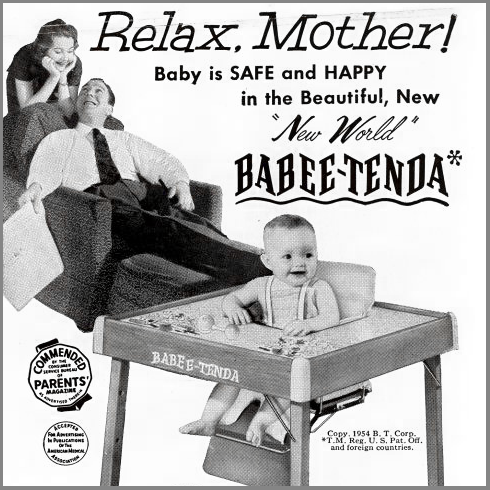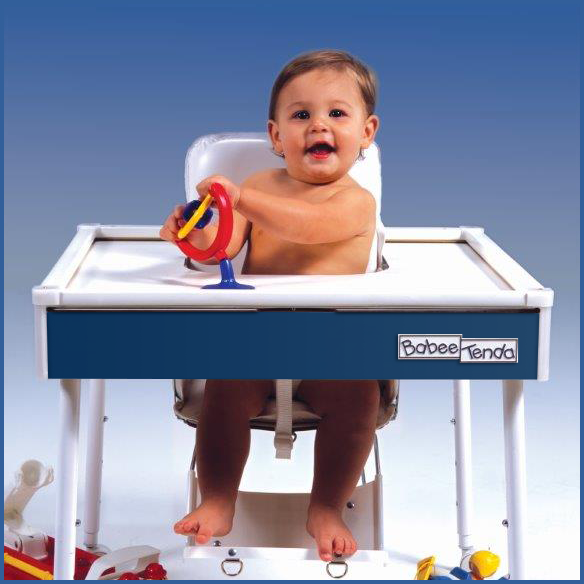 This is a legacy web page. BabeeTenda® (The Baby Tenda Corporation) is no longer in business.